Yoroi web wallet for your desktop or laptop is available as a web browser extension, and it gives you access to a fast, online crypto Wallet.
As of today, you can use it on Chrome, Firefox or Edge, and our guide will follow the Chrome installation process (others are similar). After installing the extension, you'll be able to access your wallet from your extensions bar.
Extension installation
Step 1 of 4
If you open the Yoroi website here, you'll be able to choose your browser from the Download drop-down menu.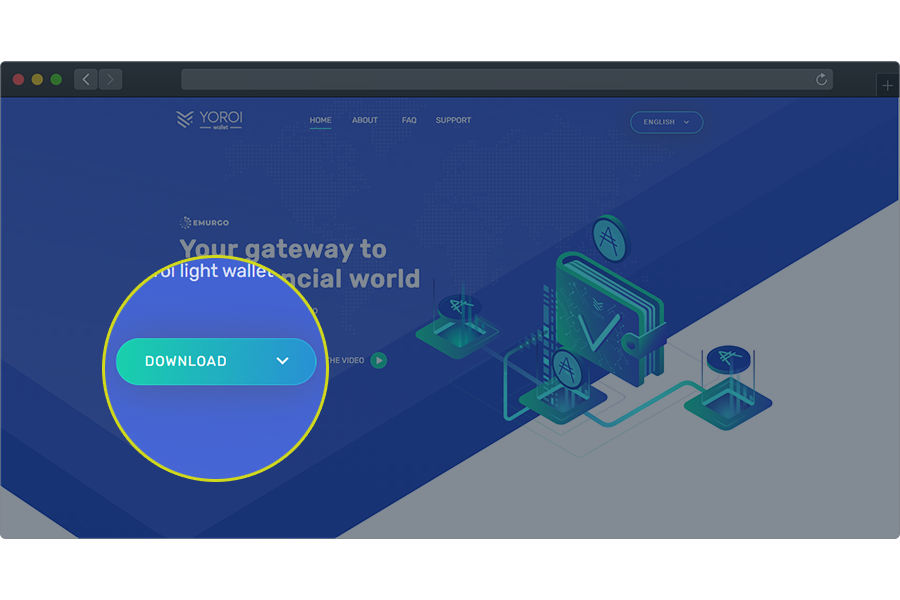 Step 2 of 4
Whether you're using Chrome, Firefox or Edge, there should be an Add or Install button for each of them. Click it.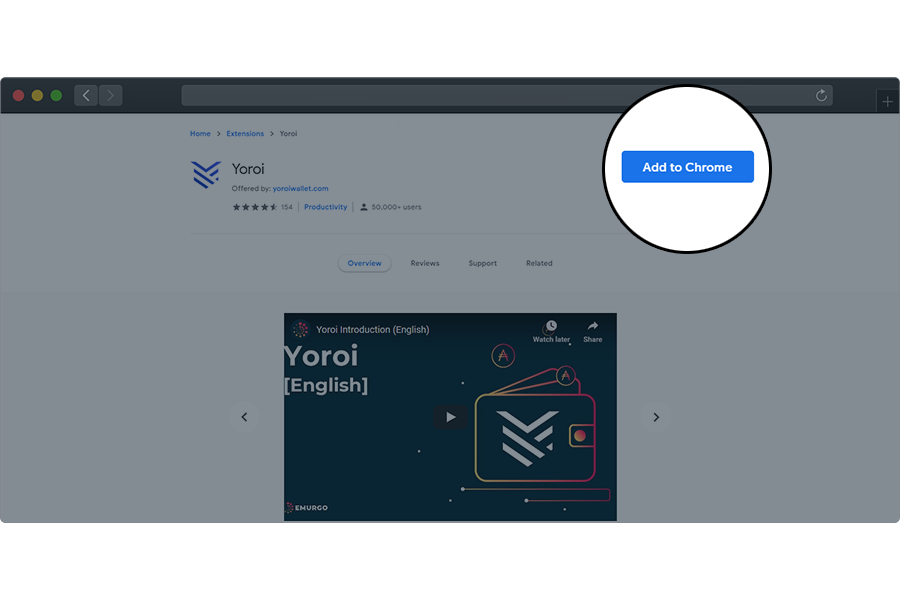 Step 3 of 4
Click to confirm.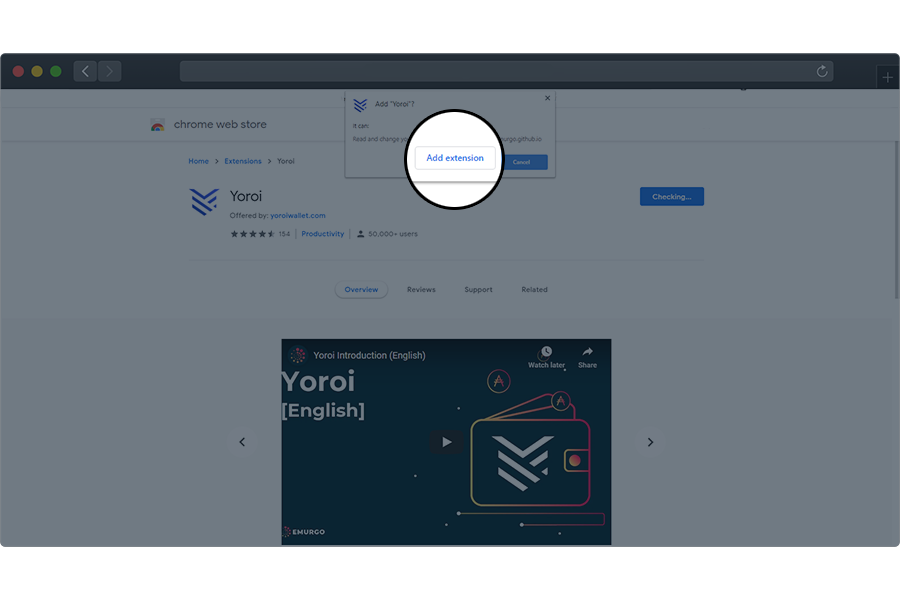 Final step
You should see an icon on top of your browser window, next to the address/search bar. To access Yoroi, always click on that icon.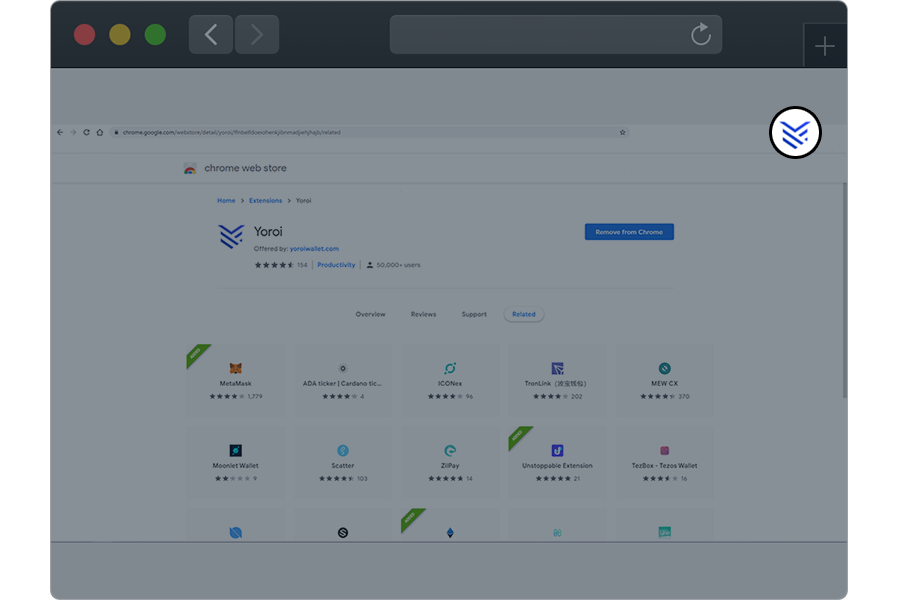 Setting up the wallet
Step 1 of 12
After opening your Yoroi wallet by using the the extension icon, you'll see a setup page. Choose your preferred language and click Continue.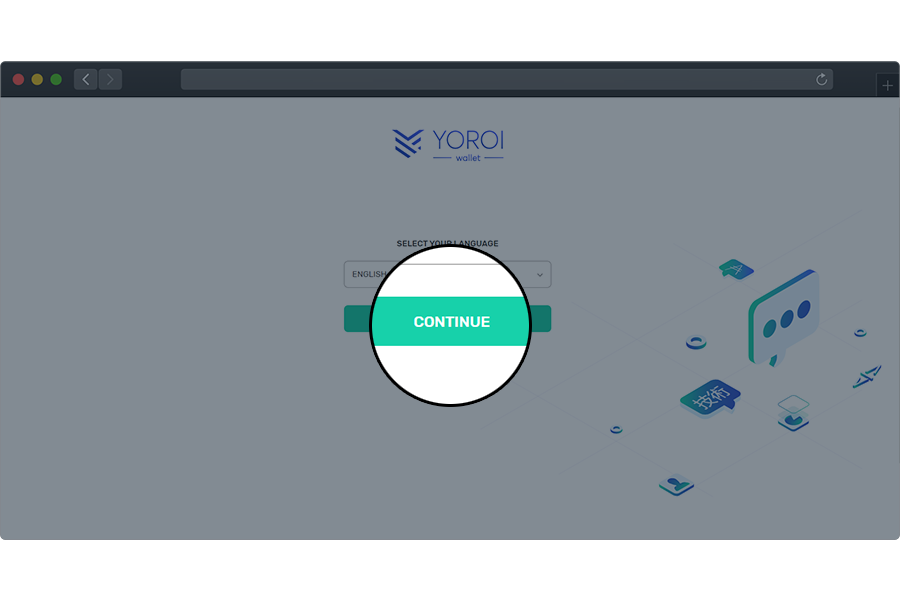 Step 2 of 12
Agree to Yoroi's Terms of Use, and continue.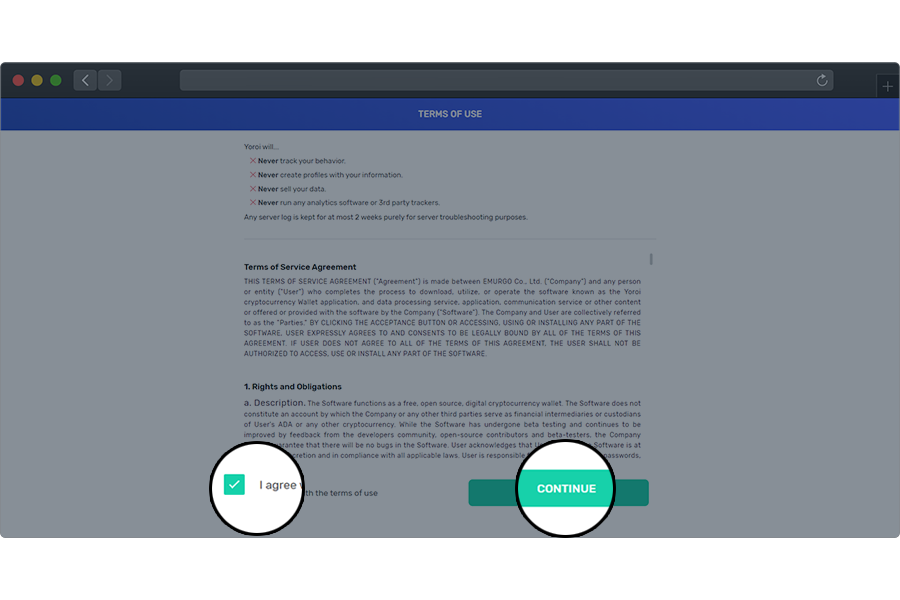 Step 3 of 12
Choose the Simple wallet version.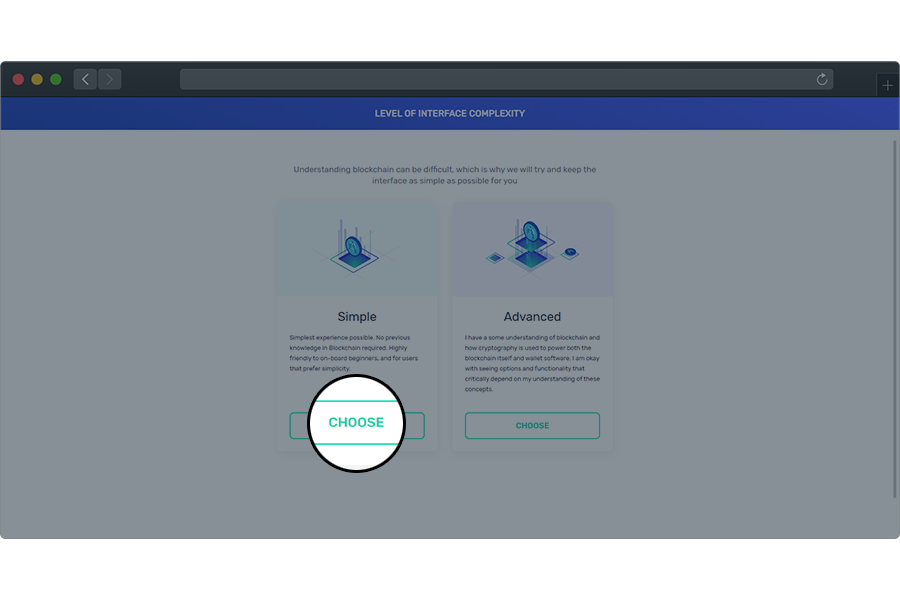 Step 4 of 12
You don't have to set up payment URLs right now, you can skip.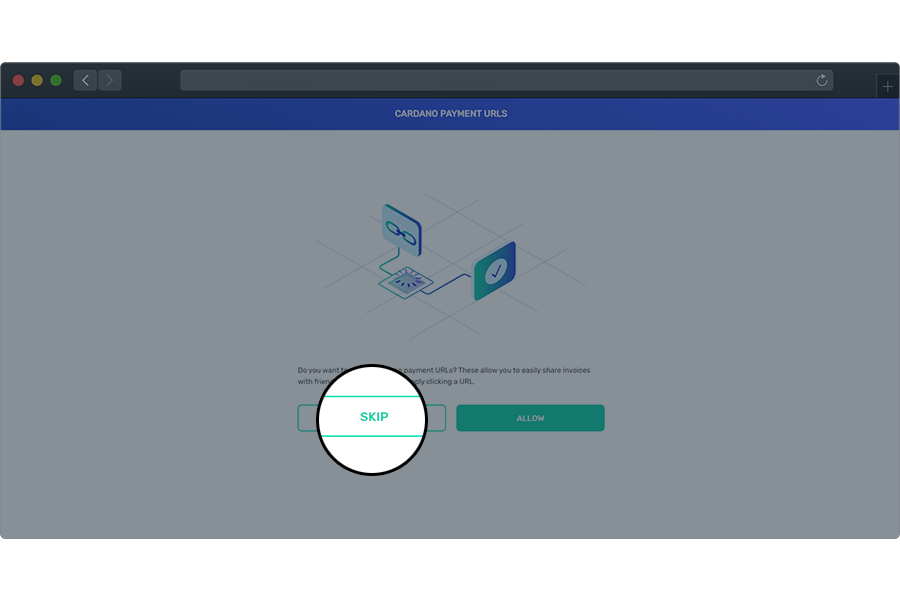 Step 5 of 12
Choose to create a new Wallet.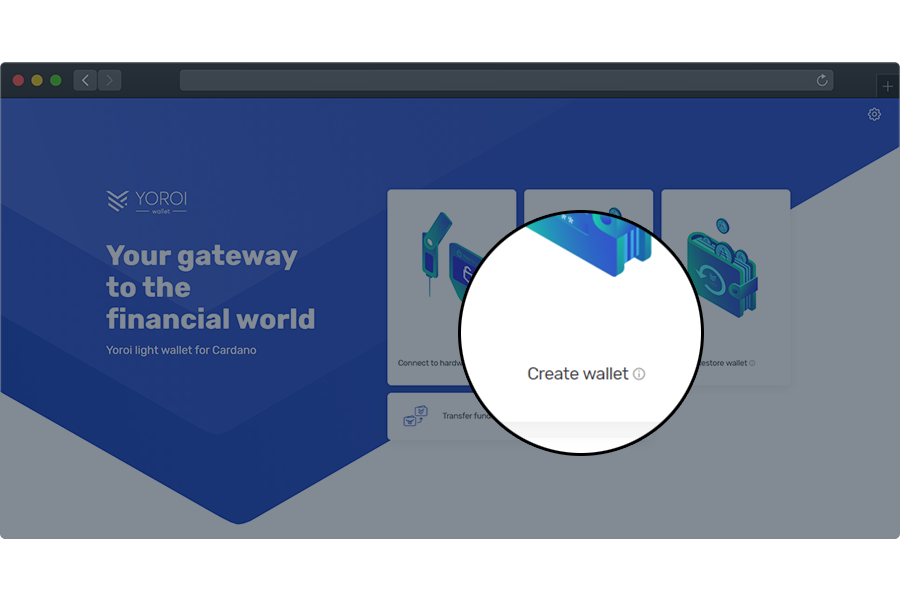 Step 6 of 12
Choose Cardano.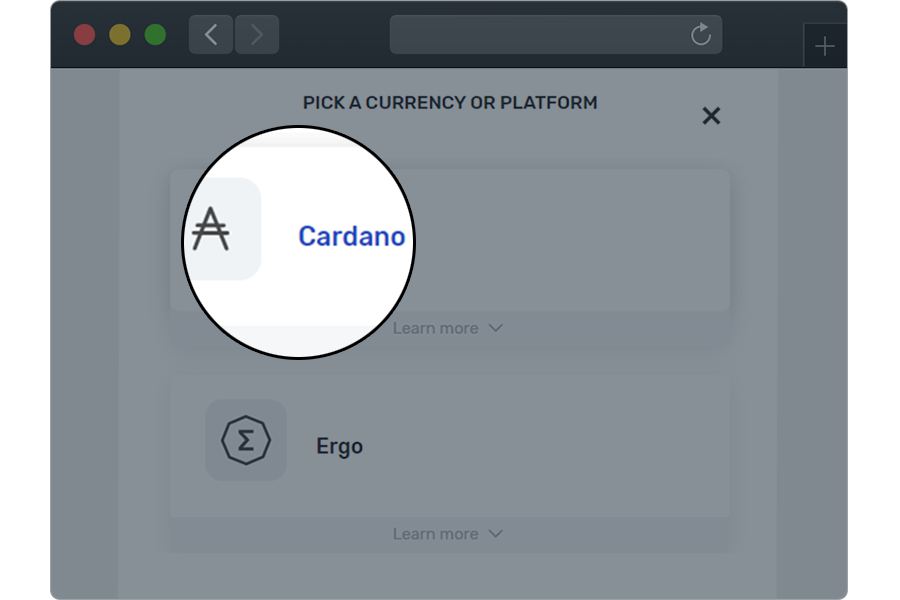 Step 7 of 12
Choose to Create wallet (normal, not a paper one).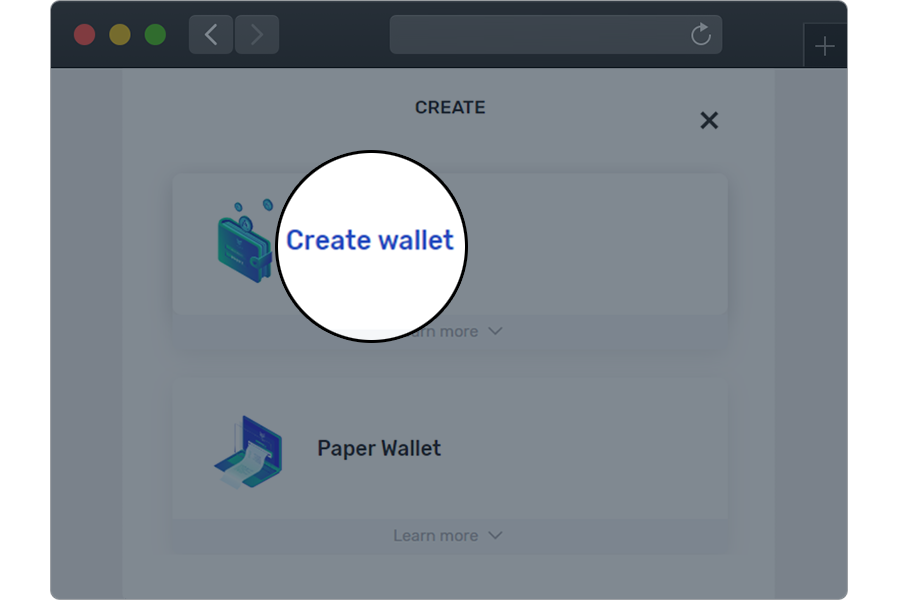 Step 8 of 12
Choose a strong spending password. It will be requested for outgoing transactions, as well as for staking/delegation orders.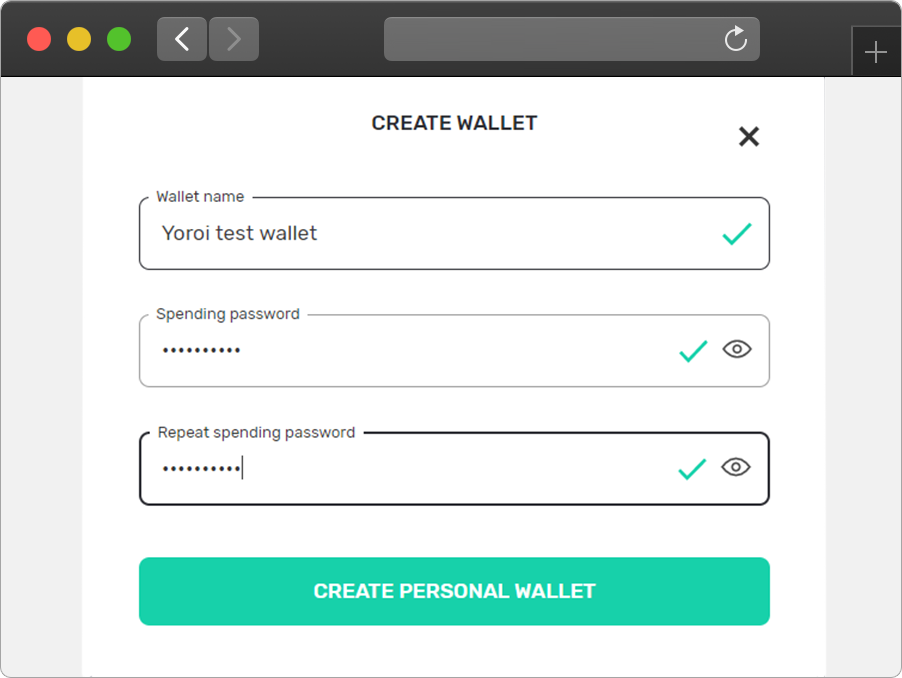 Step 9 of 12
Confirm that nobody is looking at your screen.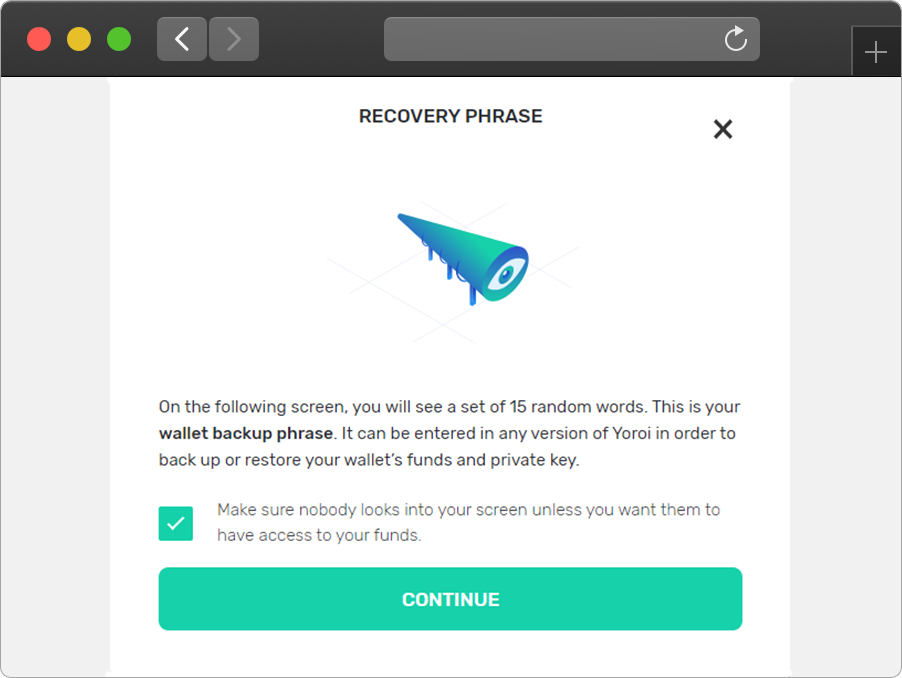 Step 10 of 12
This recovery phase should be kept offline, i.e. on a piece of paper. If you lose the recovery phase, you will not be able to restore your wallet on a different device (or after your device data is erased). Think of it as a backup key to your coin vault.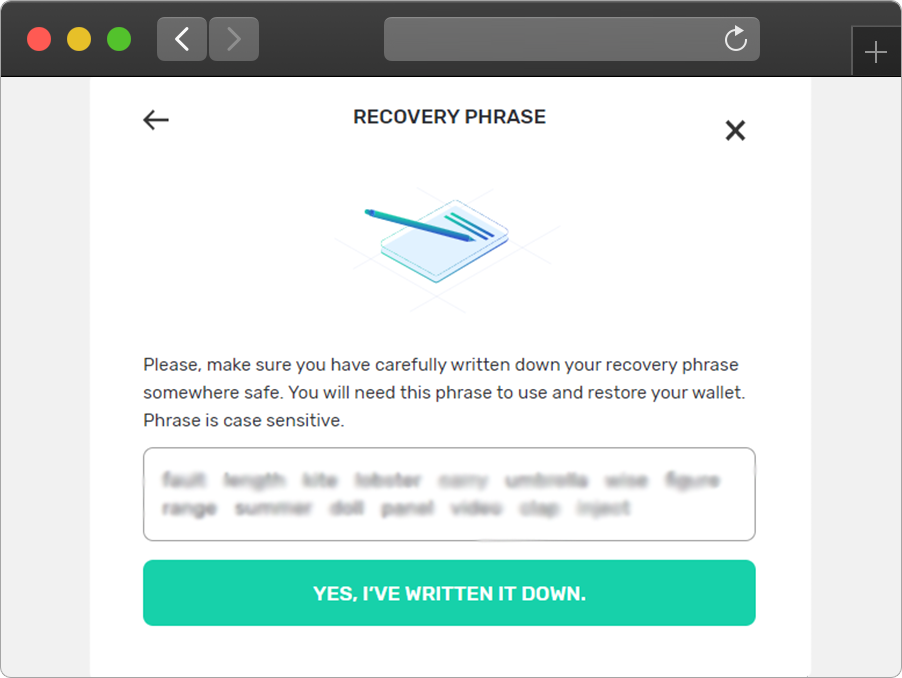 Step 11 of 12
Confirm that you understand what happens if you lose your recovery phrase.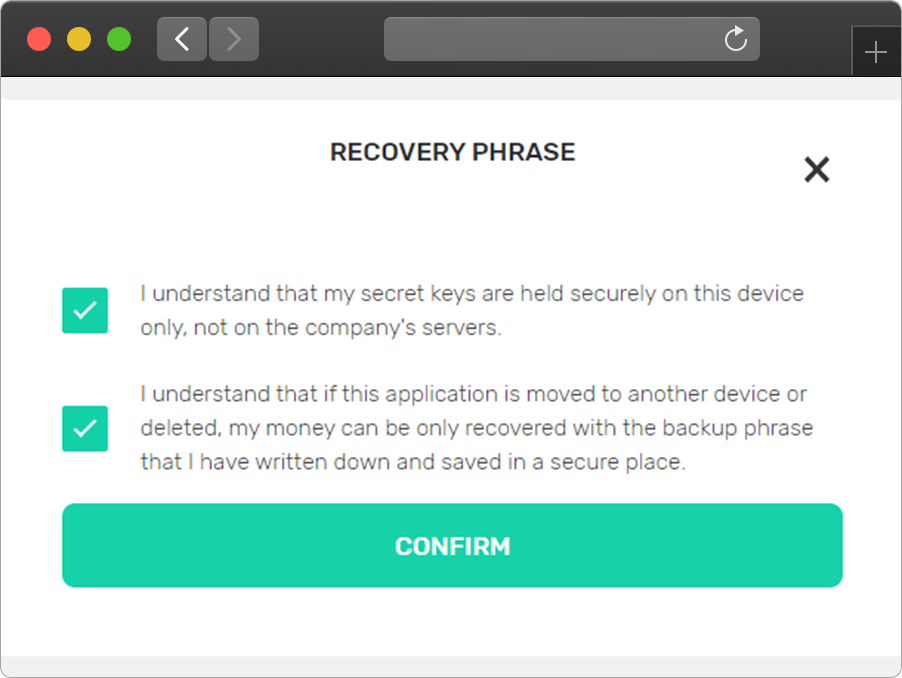 Final step
You might be asked to repeat your recovery phase – do it to make sure you wrote it down correctly.
And with that, your Yoroi wallet is now set up. The empty Wallet screen looks like this.