You've come so far… it's been slow, it's been long… we are happy that you're still with us.
Congrats are in order: you're on the verge of becoming a crypto contributor and delegator! 🎉
This guide will walk you through the last couple of steps required to start staking your coin, using the Daedalus desktop wallet.
Prerequisites
Step 1 of 12
Open your wallet and go to your Delegation Center.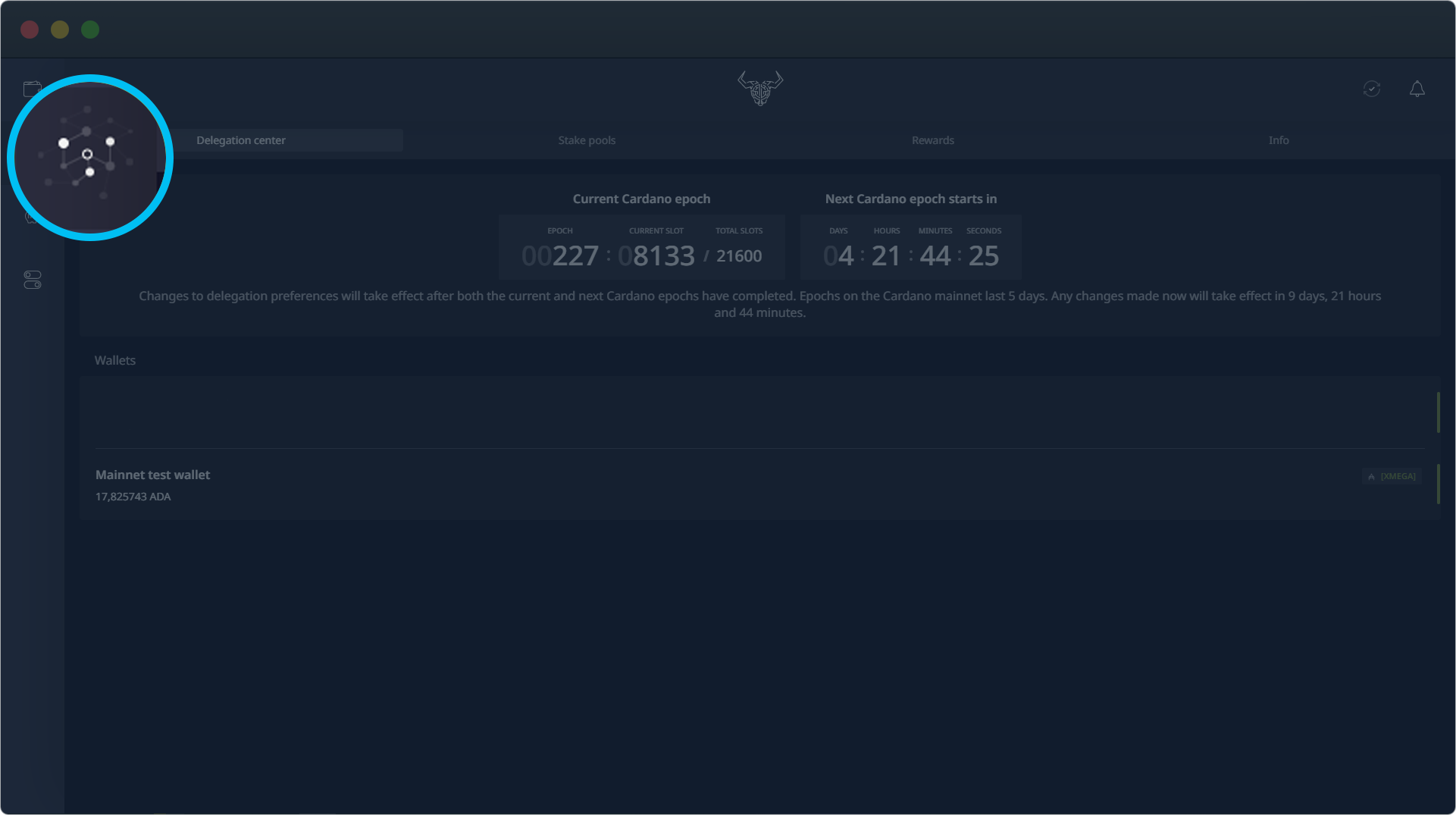 Step 2 of 12
Your Delegation Center should show the current epoch, and when the next epoch starts.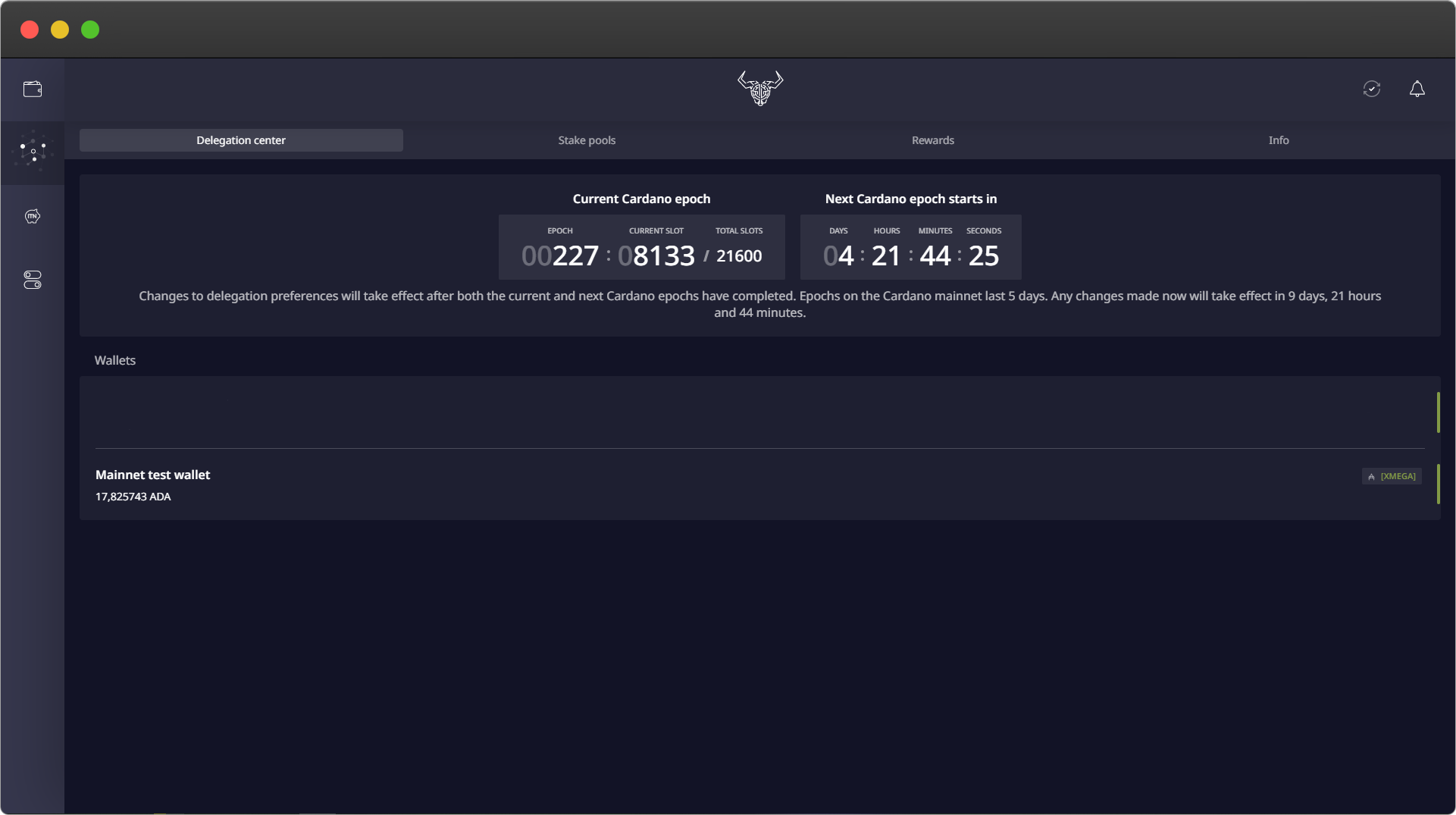 Step 3 of 12
Go to your Stake pools tab.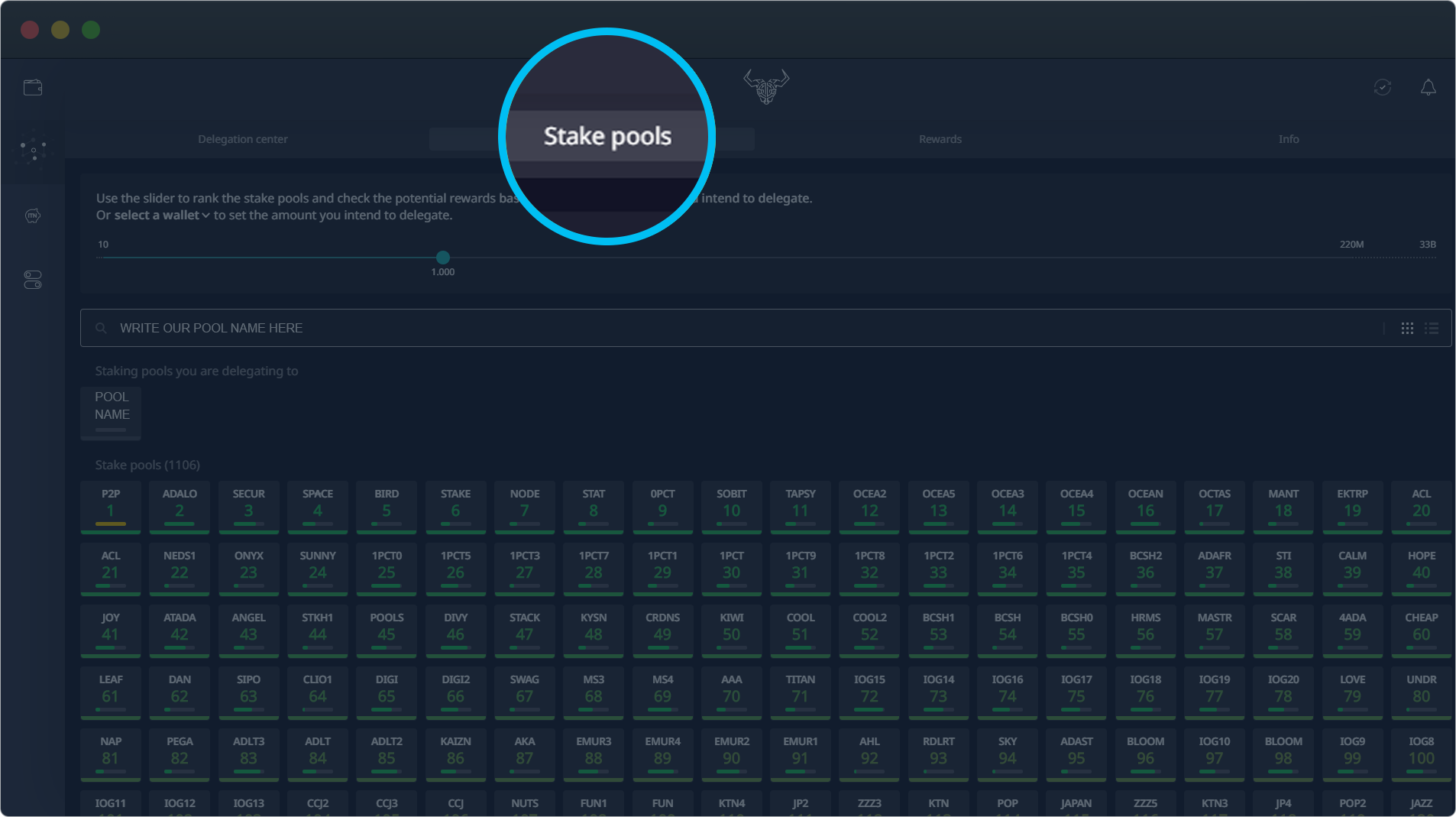 Step 4 of 12
There are lots of stake pools here, let's move on.
Step 5 of 12
Type the name of your favorite pool in the search box.
Choose one from here. (for example XMEGA)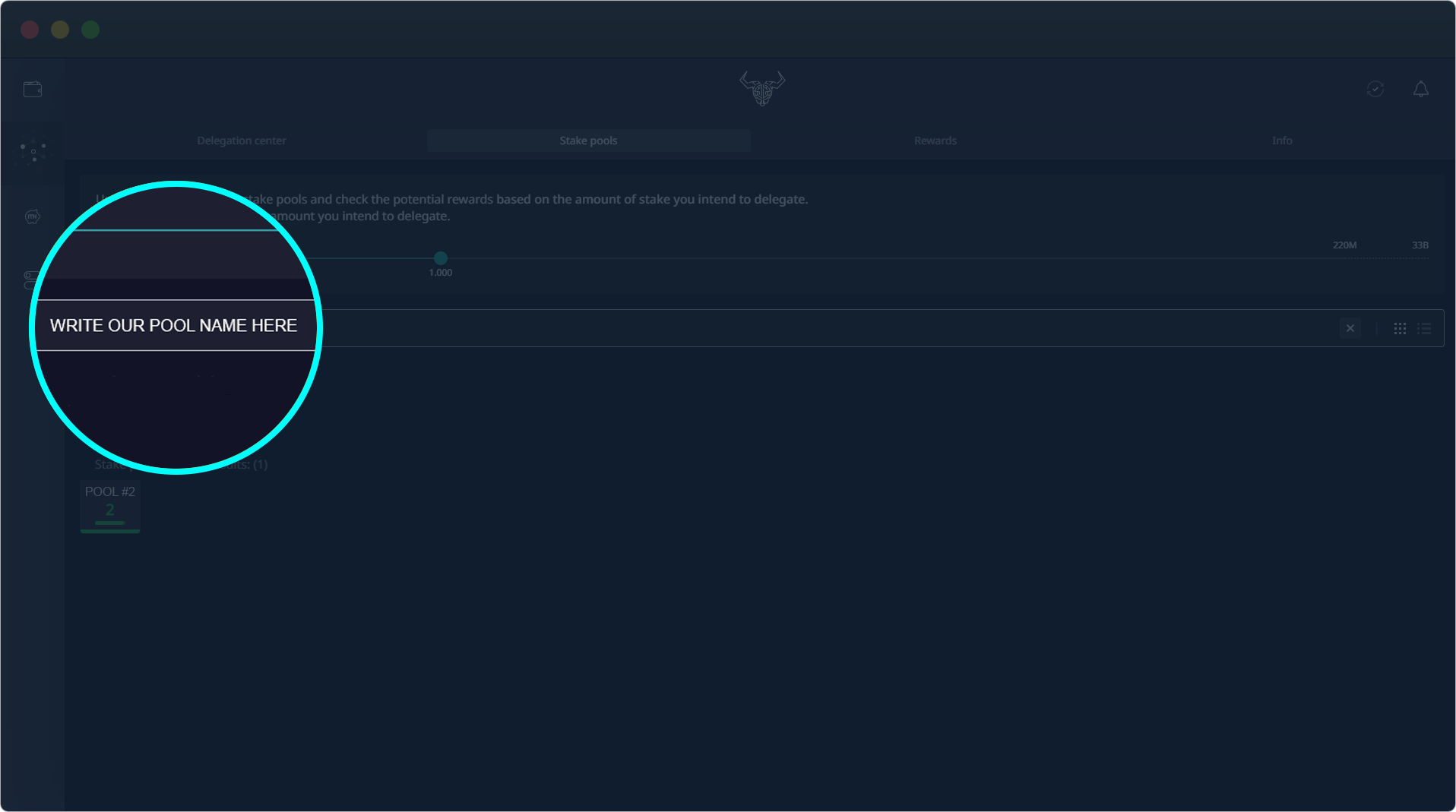 Step 6 of 12
Our stake pool will appear in the list. Click it.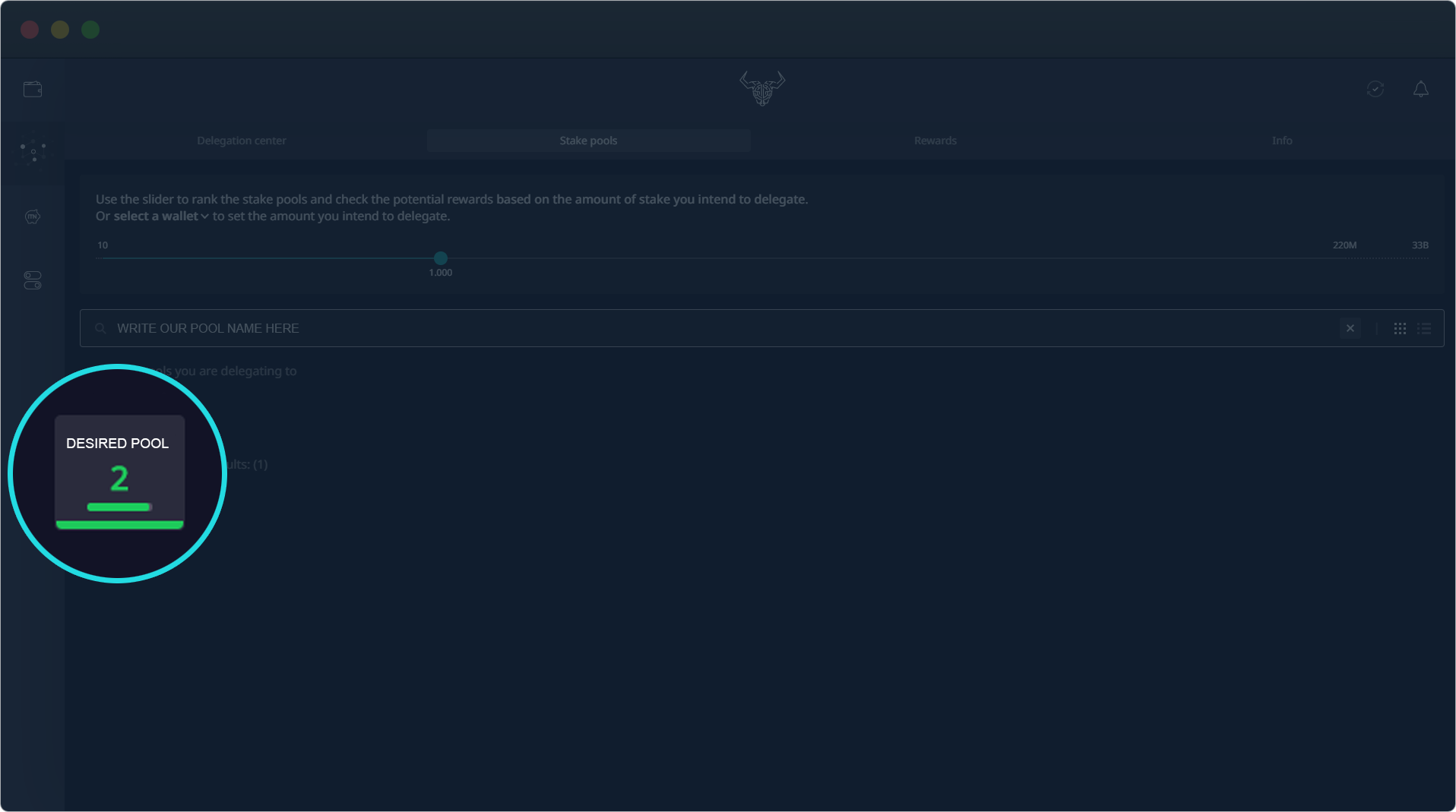 Step 7 of 12
A popup will appear, showing you some data about the pool.
Click on Delegate to this pool.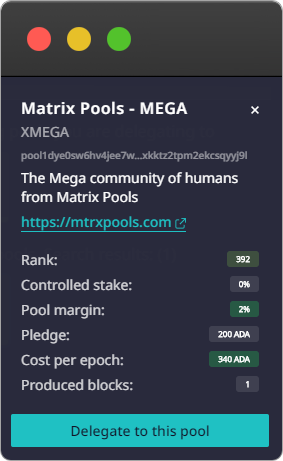 Step 8 of 12
Click on the blue button to Continue.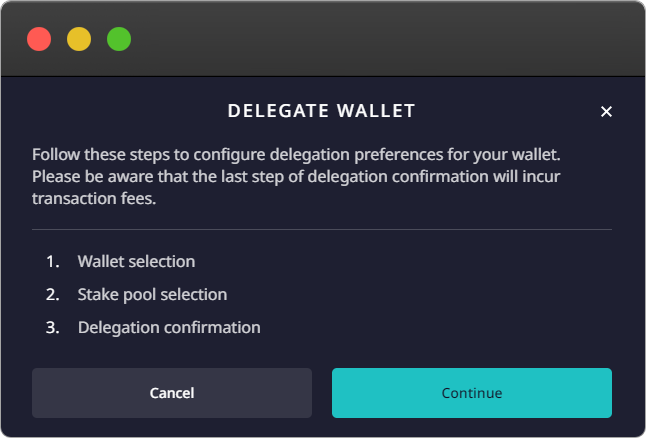 Step 9 of 12
You need to choose a wallet to delegate from.
Pick one from the drop-down menu.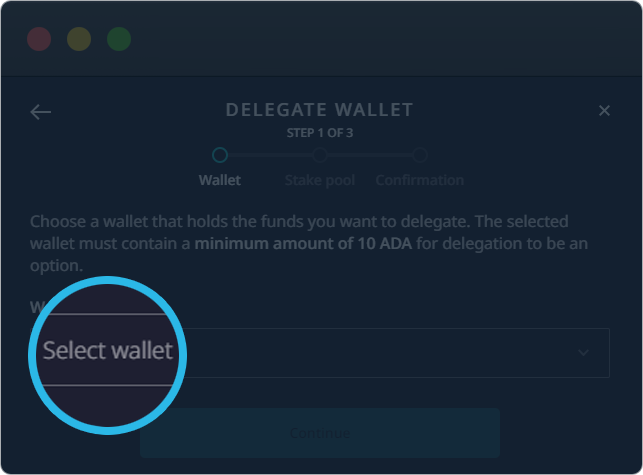 Step 10 of 12
There's going to be a confirmation page with everything already pre-filled. Click on Continue.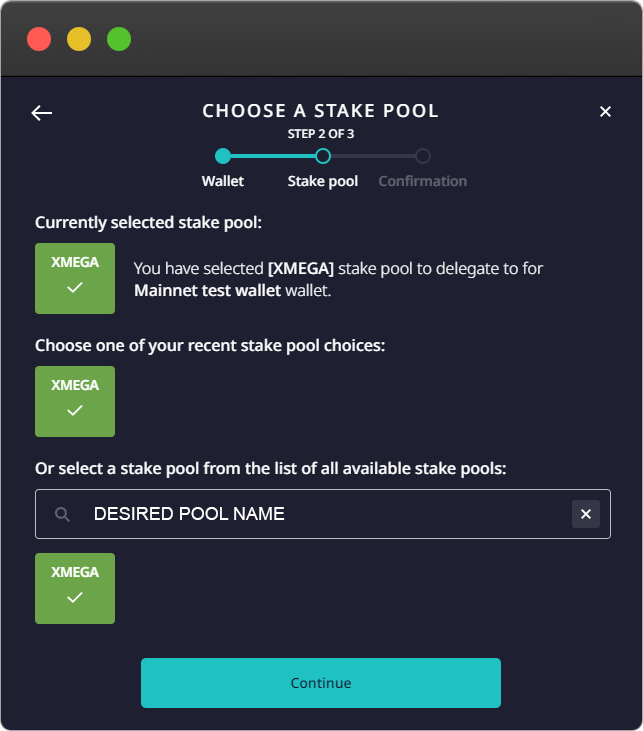 Step 11 of 12
Enter your spending password and continue.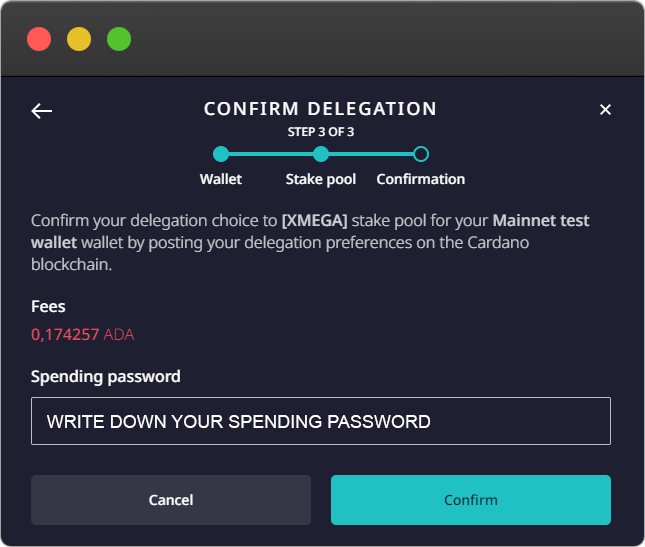 Final step
You will see a final confirmation page.
Your Dashboard should now also show that you have delegated to our pool.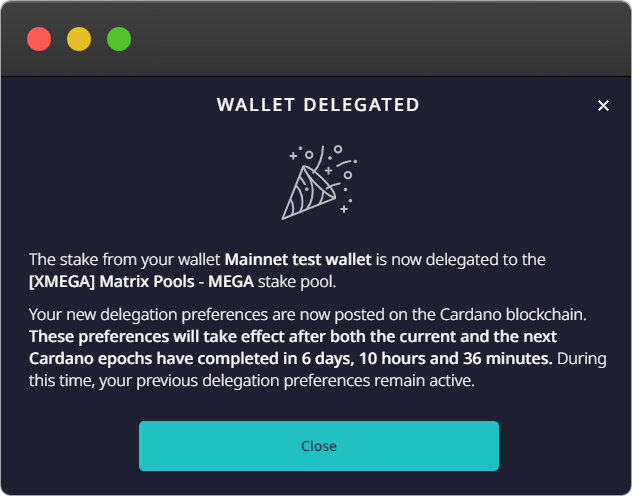 Welcome to Matrix Pools! 💚